| | |
| --- | --- |
| FOR IMMEDIATE RELEASE: | Contact: Governor's Press Office |
| Thursday, April 6, 2017 | (916) 445-4571 |
Governor Brown Issues Executive Order to Further Expedite Oroville Dam Spillway Repairs

SACRAMENTO – Governor Edmund G. Brown Jr. today issued an executive order to further expedite the effort to repair the spillways at Oroville Dam before next winter, including actions to expedite permits, strengthen coordination between agencies and streamline regulations to continue the state's rapid emergency response and recovery.
In February, Governor Brown declared a state of emergency to bolster the state's response to the situation at the Oroville Dam's emergency spillway and requested a Presidential Emergency Declaration, which secured federal assistance to support the communities impacted by it. The Governor also met with emergency response officials, visited the Incident Command Post and surveyed the regional flood control system, including areas recently impacted by flooding. Governor Brown then announced a series of immediate and longer-term actions to bolster dam safety, improve flood protection and fix the state's aging transportation and water infrastructure.
In March, the Governor requested another Presidential Major Disaster Declaration to aid with repairs to the damaged Oroville Dam spillway and support state and local recovery efforts following February storms. This request was approved by FEMA earlier this month.
The full text of today's executive order is below: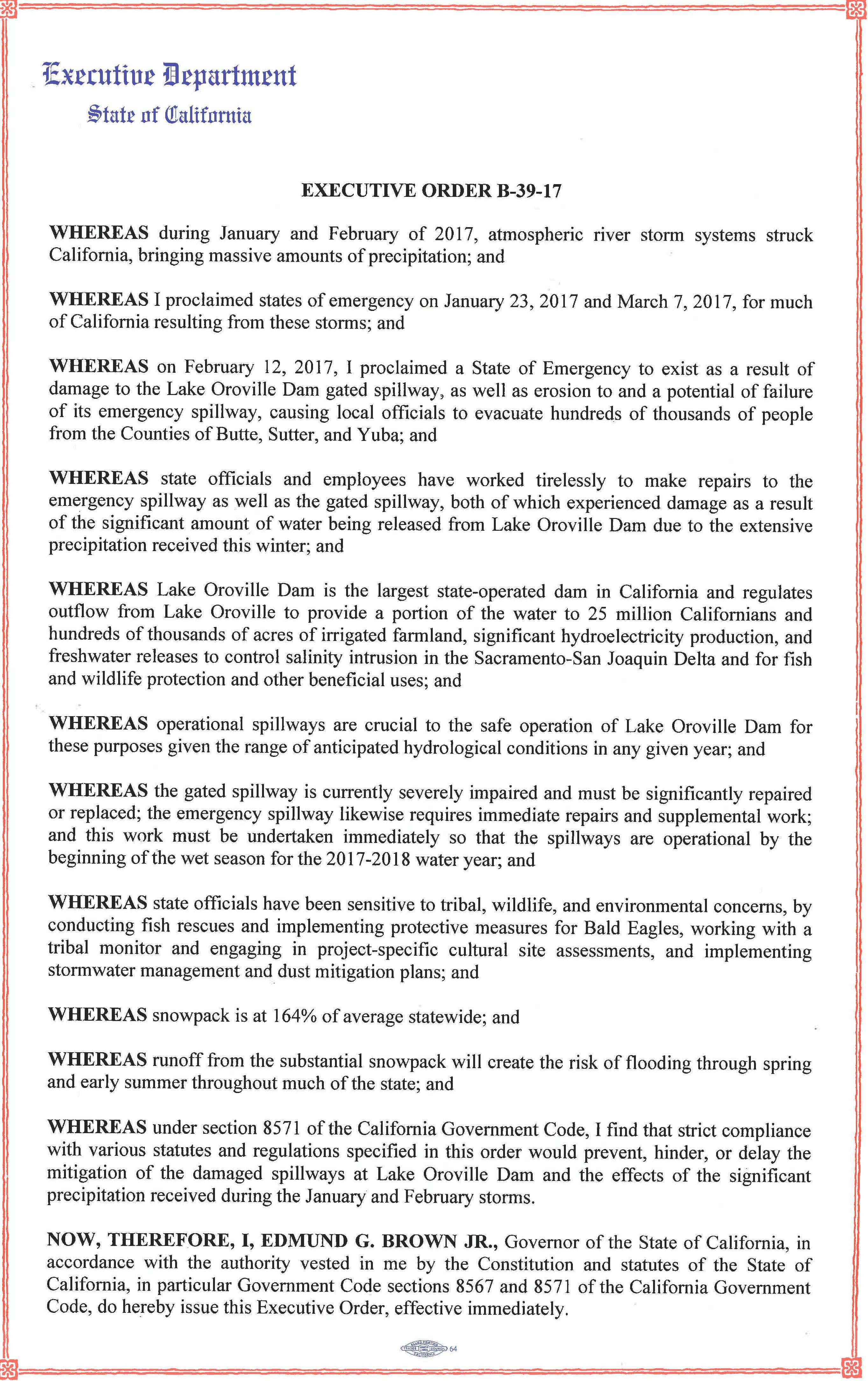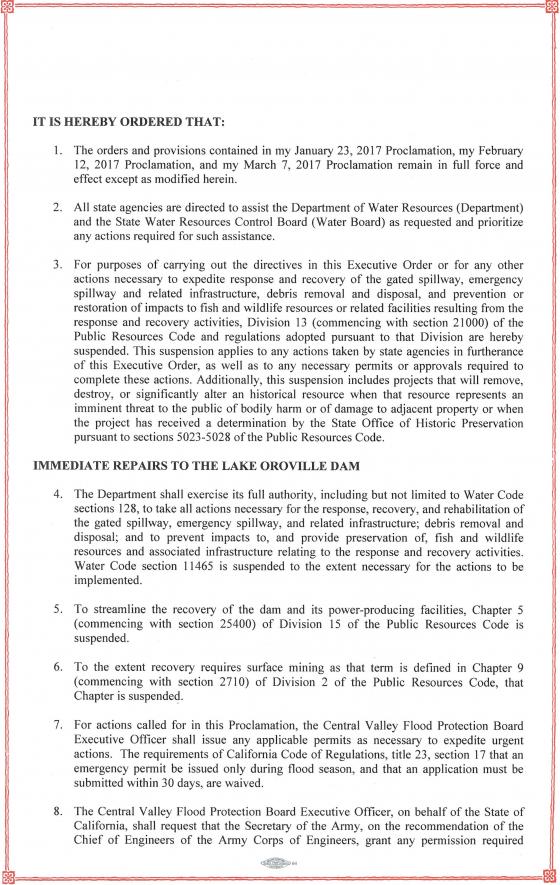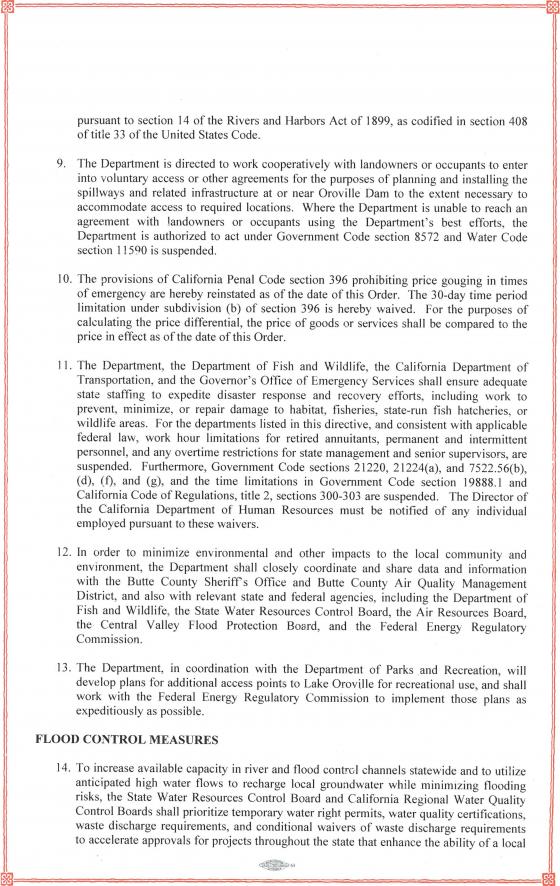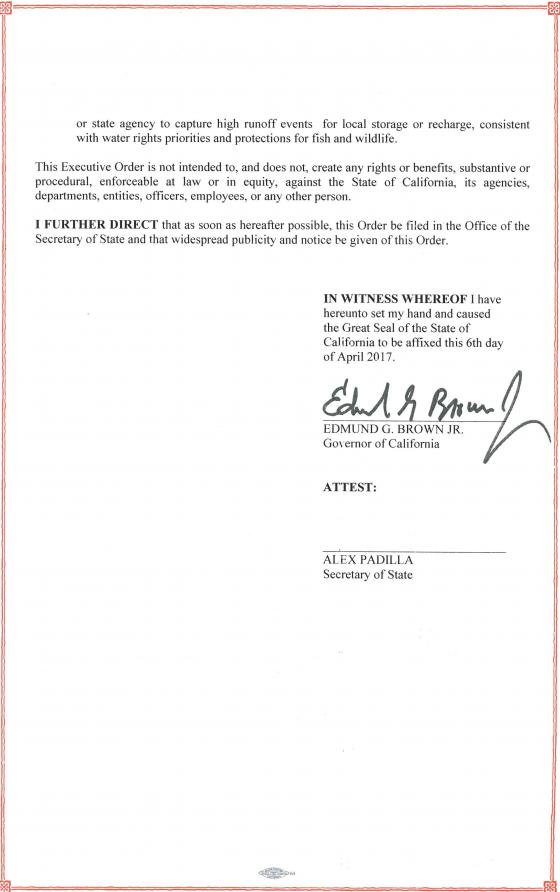 ###